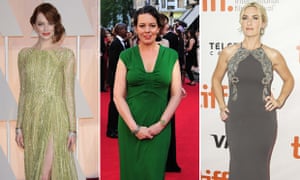 It has been reported that an upcoming film about machinations at the court of Queen Anne of England, entitled The Favourite, will star Olivia Colman as the last Stuart monarch, Kate Winslet as the queen's intimate friend Sarah Churchill, duchess of Marlborough, and Emma Stone as Abigail Masham, favourite of the queen. What better time, then, to look at the women named Anne who rose to the position of queen of England?
Anne of Bohemia (1366-1394), consort of Richard II
Reigned 1382-1394.
Anne of Bohemia was the eldest surviving daughter of the Holy Roman Emperor Charles IV and his fourth wife Elizabeth of Pomerania. One of the more shadowy of England's medieval queens, Anne was reputed to be kind, charitable and was popular among her English subjects. The chronicler of Evesham described her thus: 'This queen, although she did not bear children, was still held to have contributed to the glory and wealth of the realm, as far as she was able. Noble and common people suffered greatly at her death'. On 20 January 1382, at the age of fifteen, Anne married Richard II of England. Her new husband was strikingly handsome, charismatic and intelligent; but he had a cruel streak and was known to be volatile, unpredictable and at times careless. The marriage was not particularly popular among the English nobility. Anne did not bring a dowry with her and the diplomatic advantages of the match were not regarded particularly favourably. As soon as she had disembarked in her new kingdom, Anne's ships were reportedly smashed to pieces - a troubling omen for superstitious observers. Despite these undercurrents of discontent, both nobles and commons alike came to regard Anne positively. She was a noted intercessor with her husband, procuring pardons for rebels involved in the Peasants' Revolt of 1381, and interceded for both John Northampton (a former mayor of London) and the citizens of London in the ceremonial reconciliation in 1392 between king and city. However, Anne failed to fulfil the most important duty of a queen consort: childbearing. There is no evidence that she was ever pregnant, leading some historians to speculate that Richard had agreed at his marriage to fulfil a vow of chastity. Anne died in 1394 at Sheen and her grief-stricken husband ordered the building destroyed. She was buried at Westminster Abbey, where her husband later joined her upon his death.
Anne Neville (1456-1485), consort of Richard III
Reigned 1483-1485.
Lady Anne Neville was the younger daughter of Richard Neville, sixteenth Earl of Warwick and Lady Anne de Beauchamp. Born at Warwick Castle, Anne's family was the premier noble family in the north of England. She spent her childhood at Middleham Castle in Yorkshire, residing with her kinsmen George of York and Richard of York (later to become her husband). In 1461, at the age of five, Anne's kinsman Edward earl of March became King Edward IV. In 1469, Anne's sister Isabel wed George duke of Clarence. Although her family was now closely tied to the ruling House of York, Anne's fortunes were to change drastically. Her father, immortalised as the 'Kingmaker', changed sides because of his disaffection and supported the return of the defeated Lancastrians. In 1470, at the age of fourteen, Anne was betrothed to Edward of Westminster, the only son of Henry VI and Margaret of Anjou, and was married to him later that year at Angers Cathedral, thus becoming Princess of Wales. How she felt about her husband we can only speculate; but given that Anne had been educated from birth to regard the Lancastrians as immoral, corrupt and deficient rulers, it cannot have been easy for her to suddenly regard the heir to the Lancastrian throne, her husband, with respect or affection. However, Anne's fortunes were to change again. In the spring of 1471, her former brother-in-law Edward IV returned from exile and seized the throne once more from the inept Henry VI, who was put to death in the Tower of London in May. This was a traumatic time for Anne. Her father was killed at the Battle of Barnet and her husband was killed at the Battle of Tewkesbury. Before her fifteenth birthday, the younger daughter of Warwick had lost both her husband and her father; her grief and inner turmoil can only be imagined. Richard of Gloucester, younger brother of Edward IV, was determined to wed her; whether out of genuine affection or shrewd ambition, we cannot say. Richard's brother Clarence opposed the match because he desired the entire Warwick inheritance, rather than splitting it with his brother. Anne and Richard, however, escaped Clarence's clutches and wed in the spring of 1472. A year after her first husband's death, Anne became Duchess of Gloucester, equal in rank to her sister. Perhaps in 1476, Anne gave birth to her only son Edward. Upon the death of Edward IV in 1483, Richard of Gloucester seized the throne and was crowned as King Richard III at Westminster on 6 July alongside his wife. He had usurped it from his nephew Edward V; whether Edward and his brother were put to death on Richard's orders, or escaped abroad, or were incarcerated for the rest of their lives is an issue that continues to arouse passionate debate. In the spring of 1484, Anne's son died while still an infant. She was not to bear any more children. She died on 16 March 1485. Rumours alleged that Richard had poisoned her in order to wed his niece Elizabeth of York, but he declared publicly that these rumours were false and that he had always loved Anne.
Anne Boleyn (c. 1507-1536), consort of Henry VIII
Reigned 1533-1536.
Anne Boleyn was the younger daughter of Sir Thomas Boleyn and Lady Elizabeth Howard. She was most likely born in 1507 at Blickling Hall in Norfolk or Hever Castle in Kent, although later evidence indicates that her birthplace was London. Anne departed for the Continent in 1513 and served both Mary Tudor, queen consort of France, and Claude, wife of Francois I of France. She may also have known Marguerite of Alencon, Francois' sister. Anne was reputed to be charming, intelligent and witty and acquired an excellent education abroad. She was of medium height, with long dark hair, sparkling brown eyes, a wide mouth and elegant hands. Surviving evidence suggests that she was a skilled musician, a talented linguist and a shrewd intellectual with a fervent interest in the reformed faith. Anne returned to England to wed her relative James Butler, but the match did not come to fruition, and it is possible that she fell in love with Henry Percy, later sixth earl of Northumberland, and hoped to wed him. However, in 1526 or 1527 Henry VIII fell passionately in love with Anne and, after she refused to become his lover, proposed marriage to her. In 1533 she was crowned Queen of England upon the dissolution of his first marriage to Katherine of Aragon, and gave birth to Elizabeth in September. Hostile observers at court portrayed the new queen as a vindictive, cruel and outspoken woman who encouraged her husband to mercilessly kill his enemies, including his own daughter. These writers also claimed that Anne was responsible for the spread of heretical ideas. While Anne was undoubtedly an evangelical, she was not interested in the more extreme forms of Protestantism, and continued to favour traditional Catholic ideas such as the importance of good works. Anne was a charitable queen and concerned herself with education, providing generous assistance to the universities of Oxford and Cambridge. However, like Anne of Bohemia, she failed in her principal duty: to give birth to a son. In the spring of 1536, for reasons that remain mysterious and unfathomable to modern historians, the queen fell from favour and was arrested and imprisoned in the Tower of London alongside seven men, including her brother George Boleyn. She was found guilty of adultery and treason and was executed within the Tower walls on 19 May, and was later buried at the chapel of St Peter ad Vincula. Biographers and historians writing in the reign of her daughter Elizabeth stressed Anne's important contribution to the Elizabethan political and religious establishment, and were united in their belief that she was not guilty of the crimes for which she was put to death.
Anne of Cleves (1515-1557), consort of Henry VIII
Reigned 1540.
Henry VIII married Anne of Cleves on 6 January 1540 at Greenwich Palace in a bid to strengthen England's hand in the face of French and Imperial hostility. However, the ageing king was extremely reluctant to marry the shy and pleasant twenty-four-year old, perhaps because he found her unattractive but more likely because he believed she was already the wife of the duke of Lorraine. The marriage was never consummated. Anne was highly popular among her English subjects; the French ambassador reporting that she was viewed as 'one of the most sweet, gracious and humane queens they had had'. She enjoyed warm relations with her three stepchildren and was reputed to be especially close to her stepdaughter Elizabeth, daughter of Anne Boleyn. In the spring of 1540 Henry VIII fell in love with Anne's teenaged maid-of-honour Katherine Howard, and his marriage to Anne was annulled in July of that year. He wed Katherine less than three weeks later, on the day of Thomas Cromwell's execution. Anne died in 1557 and was buried at Westminster Abbey. Although she was rewarded with a generous settlement following the annulment of her marriage, whether she was truly relieved to be free from the tyranny of Henry VIII is open to question, since evidence suggests that she hoped to remarry him and was highly disappointed when he married Katherine Parr, rather than herself, in 1543.
Anne of Denmark (1574-1619), consort of James I
Reigned 1603-1619.
Anne was the eldest daughter of Frederick II of Denmark and Sophie of Mecklenburg-Guestrow. Born on 12 December 1574 at Skanderborg Castle in Denmark, Anne married James VI of Scotland in 1589. Her husband sailed from Leith in Scotland with a retinue of 300 to escort his wife personally to her new kingdom. They were married at the Old Bishop's Palace in Oslo later that year. Anne was described as being 'a princess both godly and beautiful... she giveth great contentment to his Majesty'. On 17 May the following year, the fifteen-year-old Anne was crowned queen in the Abbey Church at the Palace of Holyrood, the first Protestant coronation in Scotland. The royal couple's relations with one another were often tempestuous and strained, although they also viewed one another with affection. Anne's initial inability to provide her husband with an heir caused widespread consternation, but in February 1594 she gave birth to Henry Frederick, who later died at the age of eighteen from typhoid fever. When she discovered that she would have no involvement in her son's care, the queen reacted furiously and demanded that the Council resolve the matter. So upset was she that she suffered a miscarriage in the summer of 1595. The following month, it was reported that 'there is nothing but lurking hatred disguised with cunning dissimulation betwixt the King and the Queen, each intending by slight to overcome the other'. This episode seems to suggest that Anne was a resourceful, intelligent and proactive consort who was not afraid to pursue her rights. The royal couple were in conflict with one another over the issue of religion (Anne was rumoured to secretly favour Catholicism) and because of the king's favourites. Anne died in 1619 of dropsy and was buried in King Henry's Chapel, Westminster Abbey. Upon her husband's death in 1625, her second son Charles became king of England.
Anne (1665-1714), queen regnant
Reigned 1702-1714.
Elizabeth I and Victoria remain England's most famous and celebrated queen regnants, but the only Anne to rule in her own right was the daughter of James II of England and Anne Hyde, duchess of York. Anne was highly popular upon her accession in 1702 at the age of thirty-seven, and described herself as being 'entirely English', in contrast to her Dutch brother-in-law. She promised to concern herself with attaining 'happiness and prosperity' for her country; like her fellow queen regnant Elizabeth I, Anne was careful to present the welfare of England as her abiding mission as ruler. The new queen, however, suffered ill health throughout her life. At her coronation, she had to be carried to Westminster Abbey in an open sedan chair because of her crippling gout. Anne's reign is especially memorable because the Act of Union was passed in 1707, thus uniting the kingdoms of England and Scotland in a single kingdom known as Great Britain. The queen attended a thanksgiving service at St. Paul's Cathedral immediately afterwards and was reported to be 'sincerely devout and thankful'. Anne was married to Prince George of Denmark, with whom she enjoyed good relations. The queen was devastated when her husband died in 1708. She had become pregnant seventeen times by him but, tragically, none of her children survived. Her son, Prince William, lived to the age of eleven before dying tragically in July 1700. Anne's health worsened during her reign and, in the final year of her life, suffered fevers and strokes. Anne has come to be regarded positively as a shrewd politician who achieved notable political and diplomatic achievements as queen regnant, including the Act of Union in 1707.